Awwwwwwww! :"> What a pretty lucky girl!!! Click the image to see the larger view!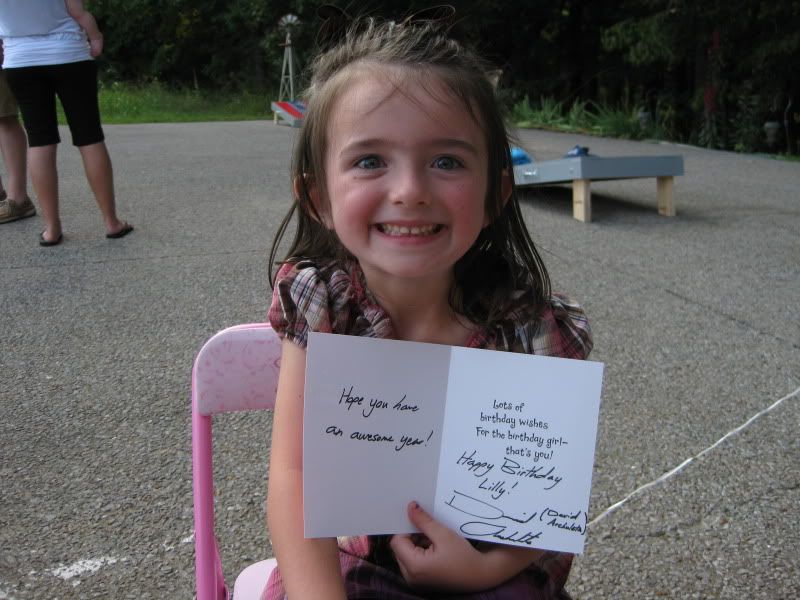 Like I would totally die if I received something like this from David Archuleta on my birthday too! hahaha!
So I found a video of her in youtube, and you've got to see her reaction and her aunt's reaction! lol [youtube="http://www.youtube.com/watch?v=6Ph5kILKpS8"]
"Okay so I turned my little cousin into a huge fan of David…she use to be like "Brandy I like David Archuleta but I just think he's a little weird" well she watched the episode of iCarly and ever since then she's obsessed! Today was her 5th bday party and she told my aunt she wanted a David Archuleta party…cute huh?

Soo at the Nashville VIP I gave David a gift and a letter and I told him about her and put a bday card in a self addressed envelope. And he sent it back! This was her reaction…all though I think my aunt had a better reaction then she did haha..oh well she's 5 and they have short attention spans right?"
LOL. she was like "No waaayy!" hahaha and it's like the fact didnt sink in to her! hahaha! Cuteeee! :>
Okay. So just incase you wanna snailmail David too, our friends from DavidArchuletaFanBlast prepared tips and guides. Click Here.
PS. i lurveee her ribbon!